DWUser.com
Empowering Web Creativity
Support Center - MaxiMenu
MaxiMenu KnowledgeBase – Avoiding Unidentified Developer Warning
On OS X 10.9 and higher, you may receive this warning when attempting to install the MaxiMenu v2 editor application: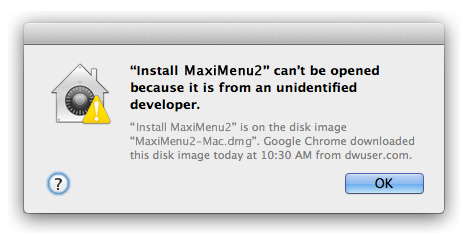 This is due to the way the Adobe AIR installer installs and configures the application. To avoid the error, right-click (command+click) on the Install MaxiMenu2 installer and choose Open instead of double-clicking it. You will now see an Open option: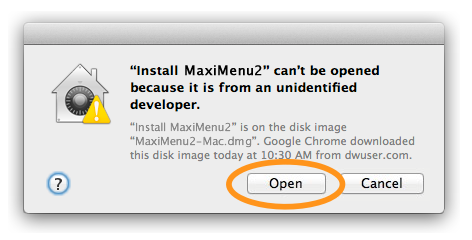 After the installation completes, you may still see this warning: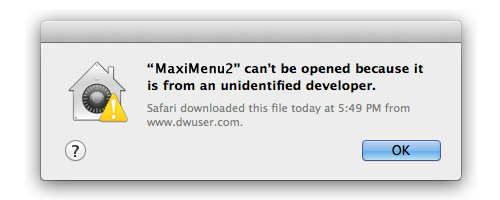 In this case, go to your Applications folder and right-click (command+click) on the MaxiMenu2 application and again select Open. You'll then have the option to continue and the error won't appear again in the future.
We're Here to Help!
If you have any questions about this article or about using MaxiMenu, please let us know by opening a support ticket below.